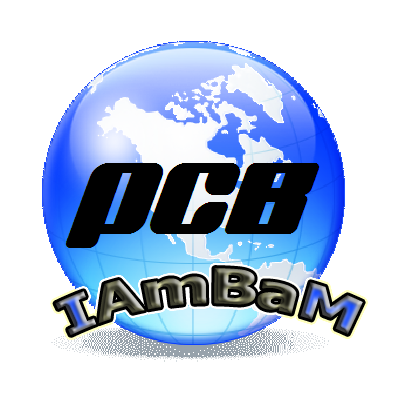 About IAmBaM...
IAmBaM represents a portion of the activities carried out by
PC Backup
, an IT services company...the name "IAmBaM" identifies all marketing and development activities related to Android applications, commonly known as "Apps" to users.
Here at IAmBaM, we saw that despite the enormous quantity of apps available for Android devices, too many are either unreliable or poorly supported by the developer. We believe users are looking for high-quality apps which are well-designed, reliable, and effective. Most importantly, we want IAmBaM to be a name that users can trust, as our portable devices play an ever-greater role in our lives.
A variety of IAmBaM apps are available in the Android market, providing functionality to meet the needs of both personal and business users. In addition to updating existing apps as necessary, development effort is underway to publish additional apps soon. IAmBaM will announce upcoming and/or recent app releases from time to time.
Our App Development Process
Each software project begins by first studying the wants and needs of users, creating an app design that addresses the identified needs. While many apps simply copy functionality provided by other available apps, the goal at IAmBaM is to create unique apps that address unsatisfied needs.
The project then moves to implementation of the design, maintaining the highest standards throughout the development process. IAmBaM places the highest priority on the reliability and performance of our apps to insure a positive experience for each user. If an element of the app's design does not perform to our standards, we adjust the design accordingly. Our development process also includes the identification of best practices in app architecture (patterns and elements that improve reliability or performance), and we apply these best practices in every IAmBaM app. As a result, IAmBaM app users will discover that our apps launch faster, respond quickly to user inputs, and generally enhance the user experience.
Throughout the development process, an app is subjected to a series of tests to identify potential issues, including appearance and layout reviews on various screen configurations. Finally, prior to each release publication, an app must pass final tests for both new installs and upgrades from prior versions.
Of course, our work is still not done at that point! We closely monitor our publisher console for any error reports submitted by our users - despite our best intentions, the wide variety of devices and Android versions can sometimes lead to an issue. When that happens, the error report is reviewed immediately, closely studying the detailed information in the report. Hopefully, we can identify a clear root cause of the problem, which is then corrected in an update to the app as quickly as possible. Going one step further, all other IAmBaM apps are then reviewed to determine if they should be updated too.
Every step in our app development process is focused on delivering the highest quality apps to Android users, enabling your Android device to work for you! If you haven't tried out one of our apps, please take a moment to install one of the free demo apps, and then let us know what you think.